Options|General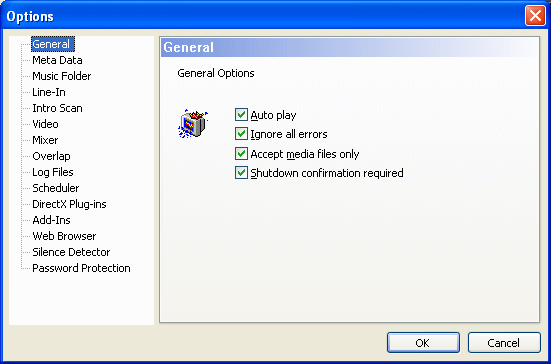 Auto play - Raduga will start to play whatever is in the playlist as soon as the programme is opened.
Ignore all errors - allows the programme to continue running if there is a problem.
Accept media files only - this should be ticked as it will only allow audio files in the playlist.
Shutdown confirmation required - an extra confirmation is neccessary to exit Raduga.
To insert a tick in any box, click once in the relevant box with the left mouse button.